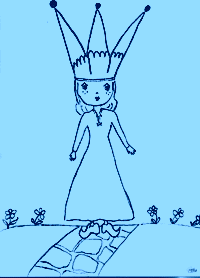 © 1997 Cathy Hardin. All Rights Reserved
Princess Kimi didn't mind wearing her long silk dress, or sleeping on her lumpy bed with the pea underneath.
What Kimi hated about being a princess was her crown. Kimi's crown was so heavy that she had to wear large wooden shoes just to keep her from tipping over.